Cheap Stair Railing Ideas
Stair railings not only give safety and support when ascending or descending stairs, but they also contribute significantly to the overall attractiveness of your home. However, choosing a budget stair railing that does not sacrifice beauty or quality can be difficult. In this post, we'll look at several innovative and low-cost stair railing solutions that can completely remodel your staircase without breaking the budget. From reused materials to do-it-yourself crafts, these low-cost solutions offer a diversity of designs to suit various interior styles and personal tastes.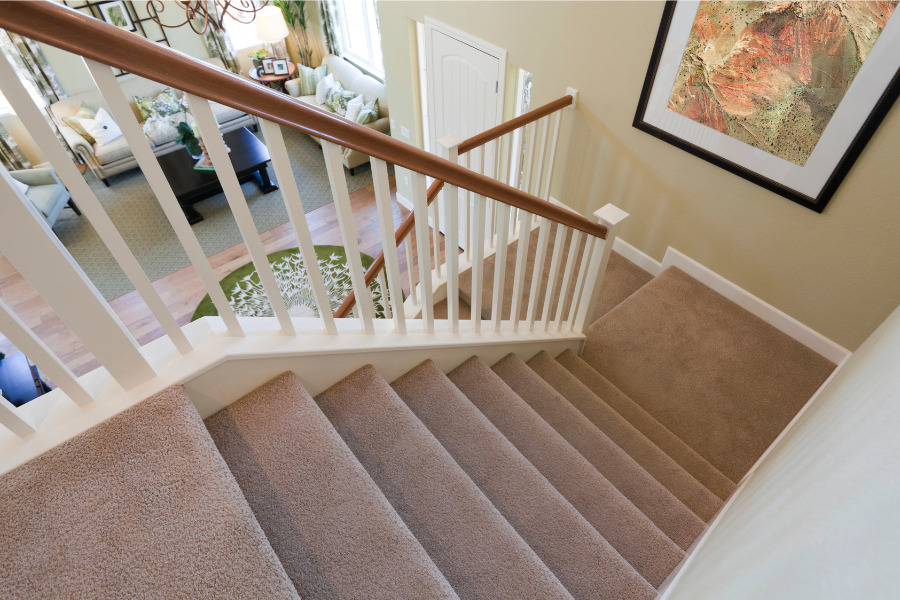 Rope Railings:
Rope railings are a more affordable alternative to classic balusters. Use brackets or decorative hardware to secure a thick and robust rope, such as manila or sisal, to wooden posts. This do-it-yourself project adds character to your staircase by creating a rustic and nautical-inspired design.
PVC Pipe Railings: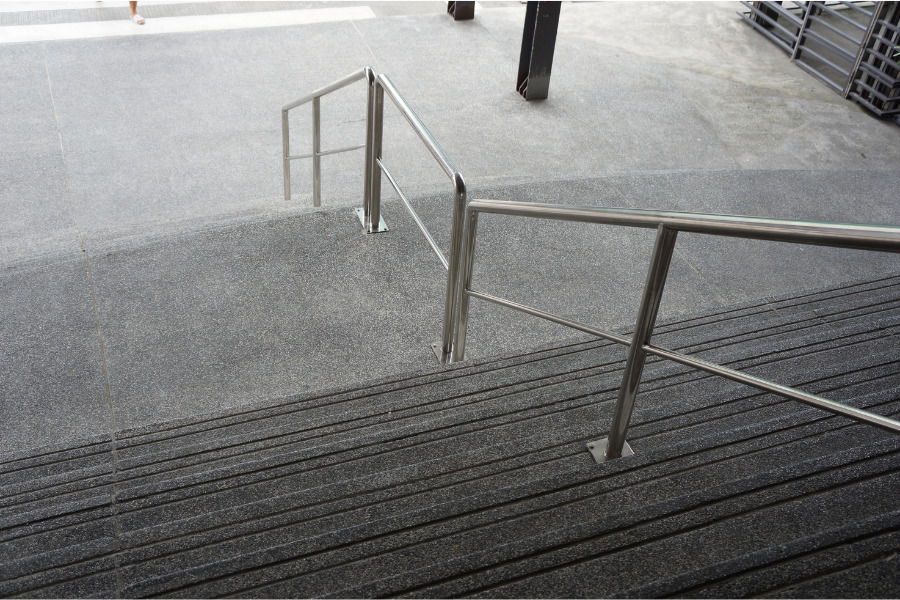 PVC pipes and fittings are inexpensive, lightweight, and simple to deal with. Assemble the pipes and fittings into a solid framework to make a minimalist railing. Cut the pipes to the desired length, connect them with fittings, and install the railing. Consider painting the PVC pipe railing to match your interior design or leave it white for a clean and modern aesthetic.
Reclaimed Wood Railings: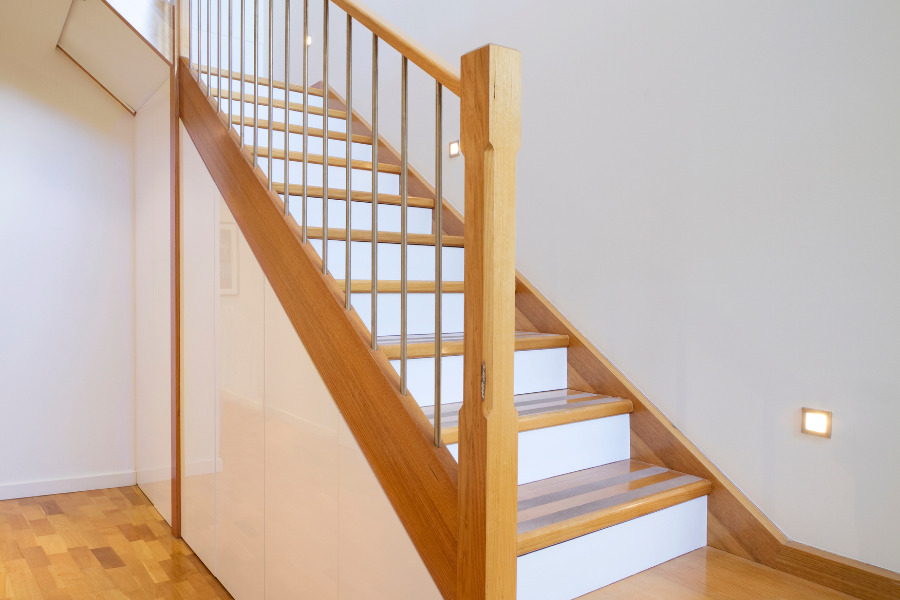 Recycle old wood from diverse sources, such as pallets or preserved timber, to create a one-of-a-kind and cost-effective railing. Sand the material down to eliminate any cracks or rough edges. Stain or paint the wood to obtain the desired aesthetic, whether rustic or old. For a unique and environmentally responsible railing option, attach the salvaged wood pieces vertically as balusters or horizontally as a handrail.
Cable Railings: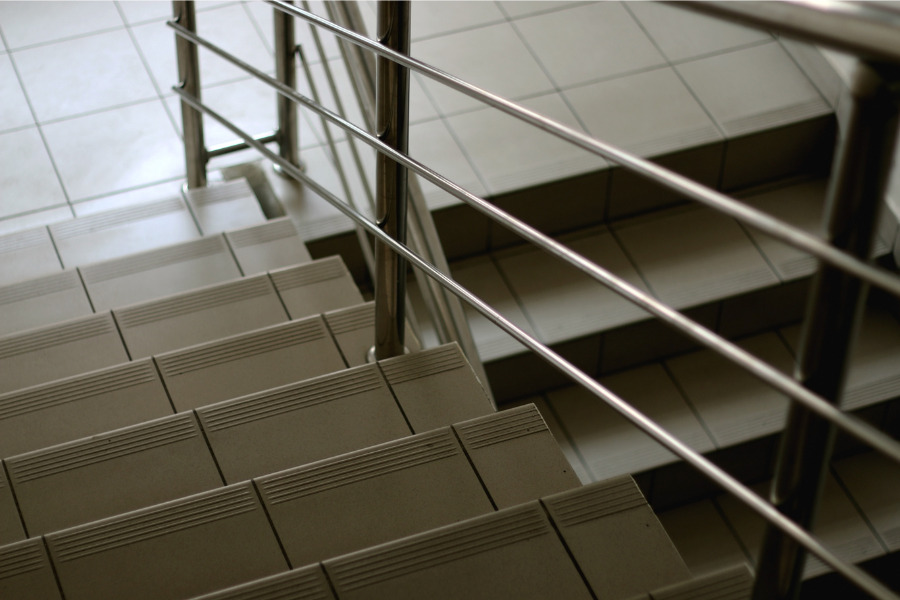 Cable railings provide a sleek and modern look at a low cost. Cable railing kits and individual components, such as stainless steel cables, tensioners, and posts, can be purchased. Install the cables between the posts to get an open and pleasant look. Cable fences allow for unrestricted views and light to pass through, making them ideal for modern or minimalist environments.
Industrial Pipe Railings: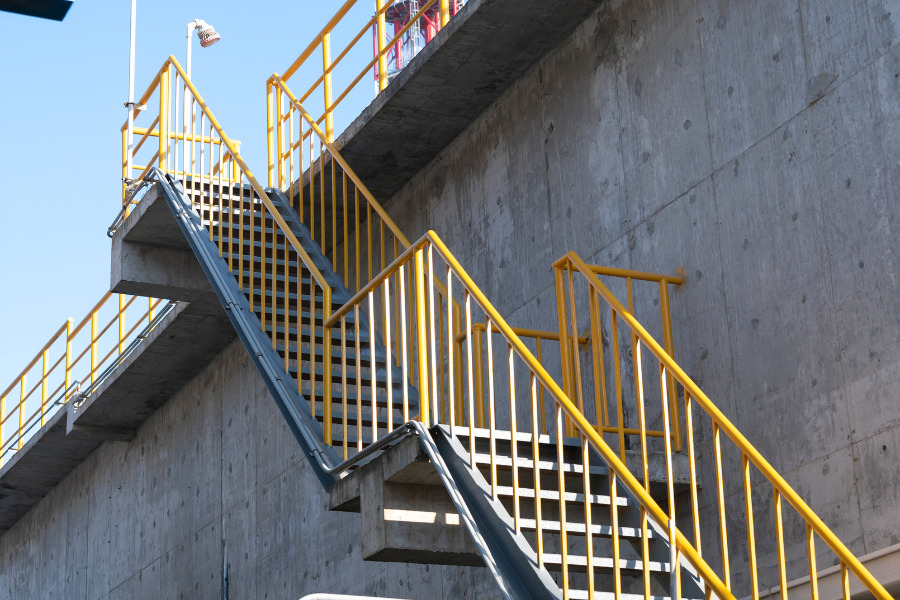 Industrial pipe railings give your staircase a modern and urban feel. To build a strong structure, use coated or black iron pipes and fittings. Pipes should be cut to the desired length and connected with fittings. Consider painting the pipes to match your decor or keeping them natural for an industrial-inspired aesthetic. This low-cost option adds a unique and aggressive vibe to your fence design.
Bamboo Railings: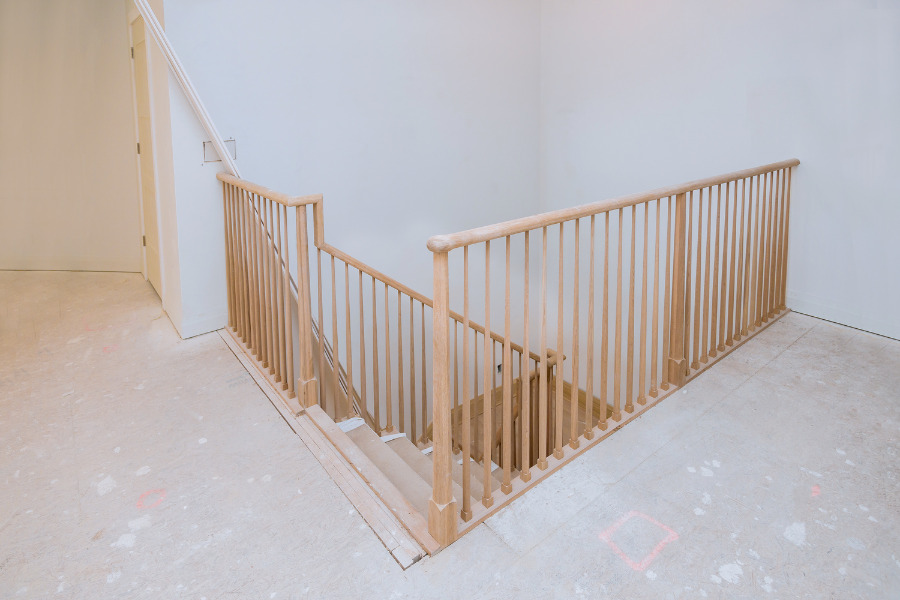 Bamboo is a long-lasting and low-cost material that gives warmth and natural beauty to your staircase. By securely attaching bamboo poles to wooden posts or brackets, you can use them as railings. Bamboo railings are ideal for tropical or Zen-inspired designs since they provide a calm and eco-friendly ambiance.
Painted Balusters: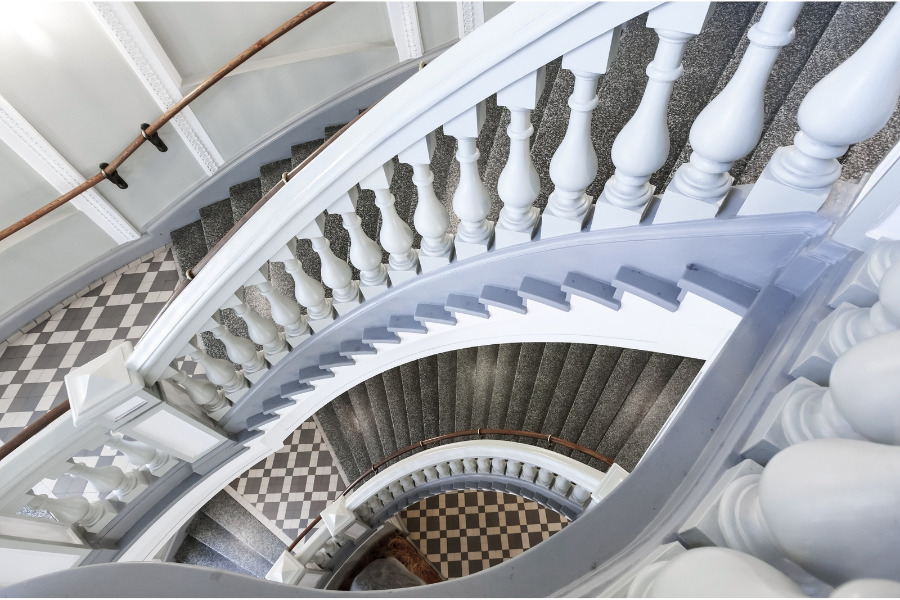 Instead of replacing your balusters, repaint them to update the aesthetic of your railing. Choose a shade that matches your interior design and helps to create a unified look. Sand the balusters to remove any previous finish, then prime and paint with a durable paint appropriate for the material. This cost-effective approach allows you to refresh the look of your railing without investing in new materials
Wire Mesh Railings: 
Wire mesh panels are a modern and cost-effective railing alternative. Purchase wire mesh sheets or rolls, trim them to fit the size of your railing and secure them to a solid wood or metal frame. This clear design has a clean and modern appearance while retaining safety. Wire mesh railings are suitable for both indoor and outdoor staircases, and their transparency and design can be tailored to your specifications.
Glass Panel Inserts: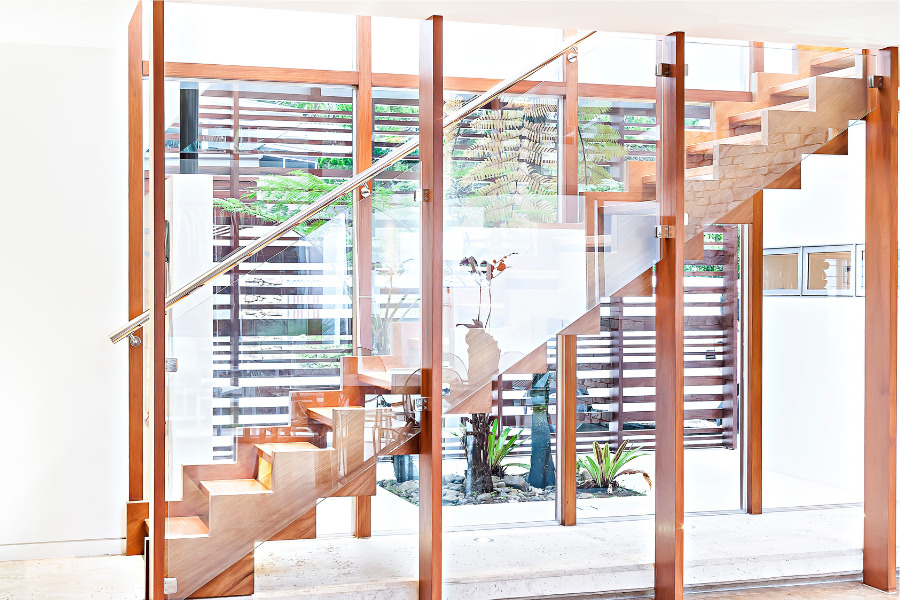 Incorporate glass panel inserts into your existing railing for a new and classy effect. Purchase tempered glass panels in the desired proportions and fix them between the posts or balusters. This choice provides an open and airy impression while still offering safety and durability. You can also save money by repurposing glass doors or partitions. Glass panel inserts are adaptable and integrate well with a variety of decor styles, bringing a touch of refinement to your staircase.
Branch Railings: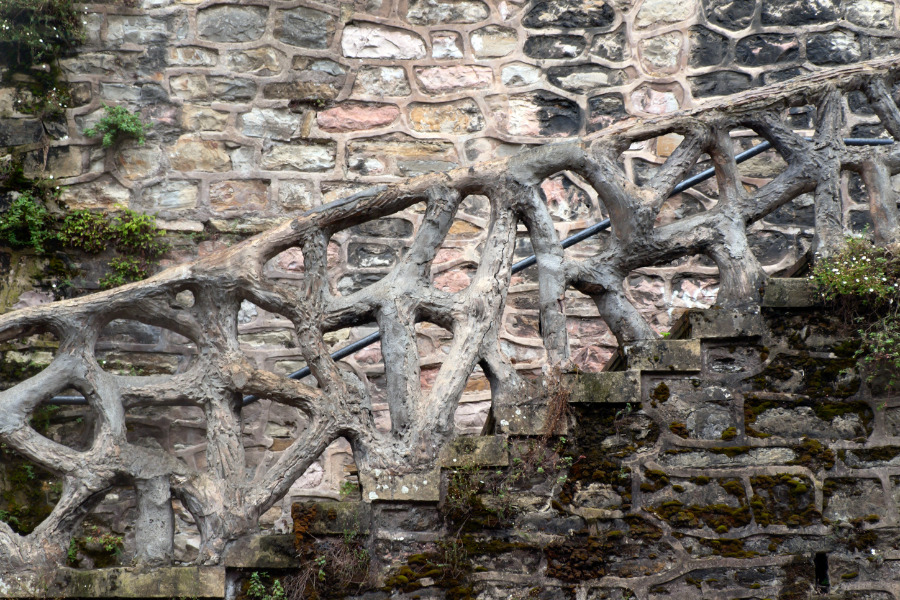 Use branches or tree limbs to add a unique touch to your stair railing. Choose robust branches of appropriate length and diameter to act as balusters for railings. Sand down any rough parts and coat or paint the branches to match your interior décor. This DIY railing solution provides an organic and rustic look to your staircase while utilizing natural materials at a low cost.
Remember to consider safety and ensure that the railing design you choose fits with local construction laws and regulations.